Our monthly series — Fresh Tech May — a collection of fun things on the web that sparked our interest with their fresh takes on tech.
This month, see how spaces for working and learning are being reimagined, get outside with a tech boost, and more.
Spring has Sprung!
Be sure to set down your cool drink before you hop over to read these New Yorker cartoons by Jon Adams, Avi Steinberg, and Meredith Southard. But if you laugh so hard you spill your drink on your laptop, we have an article about what to do.
Design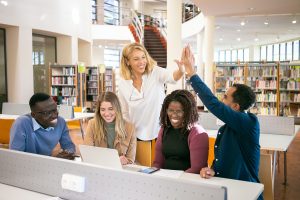 Can you imagine your office resembling a Library, a Plaza, or an Avenue? The architects who revolutionized workplace design before are going back to the drawing table to redesign workspaces for a post-pandemic environment. 
—
Just as offices are being redesigned, the needs for schools are similar. Some changes being looked at are more flexible spaces, more indoor/outdoor flow. Take a look!
Innovation
Check out these 34 winners (and even more finalists) in the World Changing Ideas Awards by Fast Company Magazine. You'll find plenty of ingenious innovation in a variety of fields from software to health care to social justice.
Remote Work
Summer is a great time for reflecting on the shifts our teams have taken over the past year. It can also be a good time to learn about fresh takes on remote leadership. Here's a list of 14 recent books on this topic.
Screen-Free Saturdays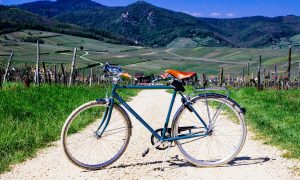 Dust off your bicycle and take to the park for some fresh air and sunshine. If you're considering upgrading to an electric bike, Wired has an extensive review of a new sleek foldable model, the E-M1, by a Massachusetts based company, Montague.
—
For those of us pedaling around town without the extra power of an e-bike, check out this incredible Biomega bike trailer. It has a motor that kicks in automatically, to make grocery runs and picnics lighter than ever. It sounds like a breeze!
—
Want more? Catch up on last month's Fresh Tech article.
---
LimeTech is a creative tech company with a focus on innovation and adaptive change. We use technical know-how, design skills, and deep experience in entrepreneurship to help companies advance their business goals. Do you need IT planning, mobile app development, web design, or remote work solutions that will take your business to the next level? Get in touch today and find out what we can do for you.