When you're getting ready to design, or re-design, your website, it can be hard to focus on what's essential for your web design project.
What information do you need to get ready so your web design team to get started? This article provides an overview of what you need to prepare for your web design project.
Here are the five steps of website project preparation broken down as a handy reference. If you follow these steps you'll be pressing fast forward on the entire project. When your team has everything they need from the start you will be delighted at how quickly and smoothly the process happens.
Step 1: Articulate your business mission and/or vision.
Step 2: Write down your primary and achievement website project goals.
Step 3: Assemble your brand style guide materials.
Step 4: Research several websites to reference for inspiration.
Step 5: Collect everything in folders you can share with your team.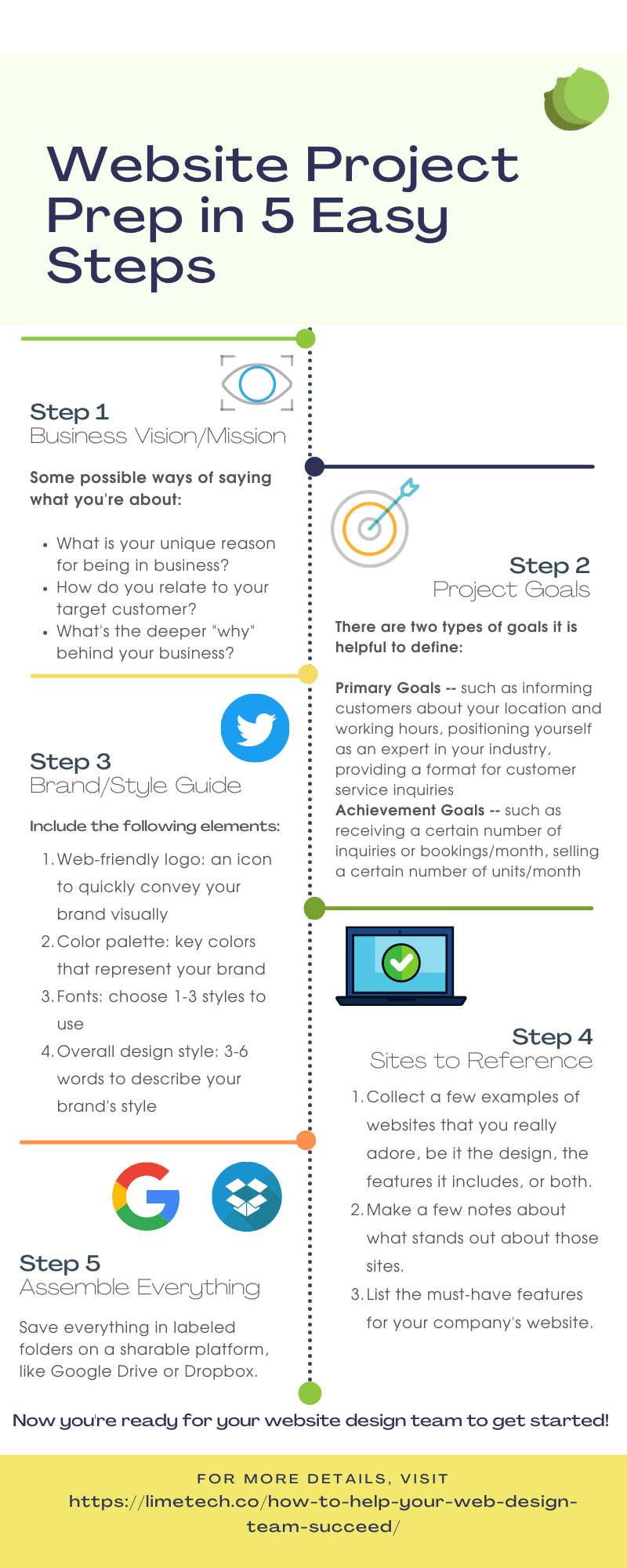 Now, here's an example using LimeTech's website redesign that may be useful as you get ready for your web design project:
Updated in 2022.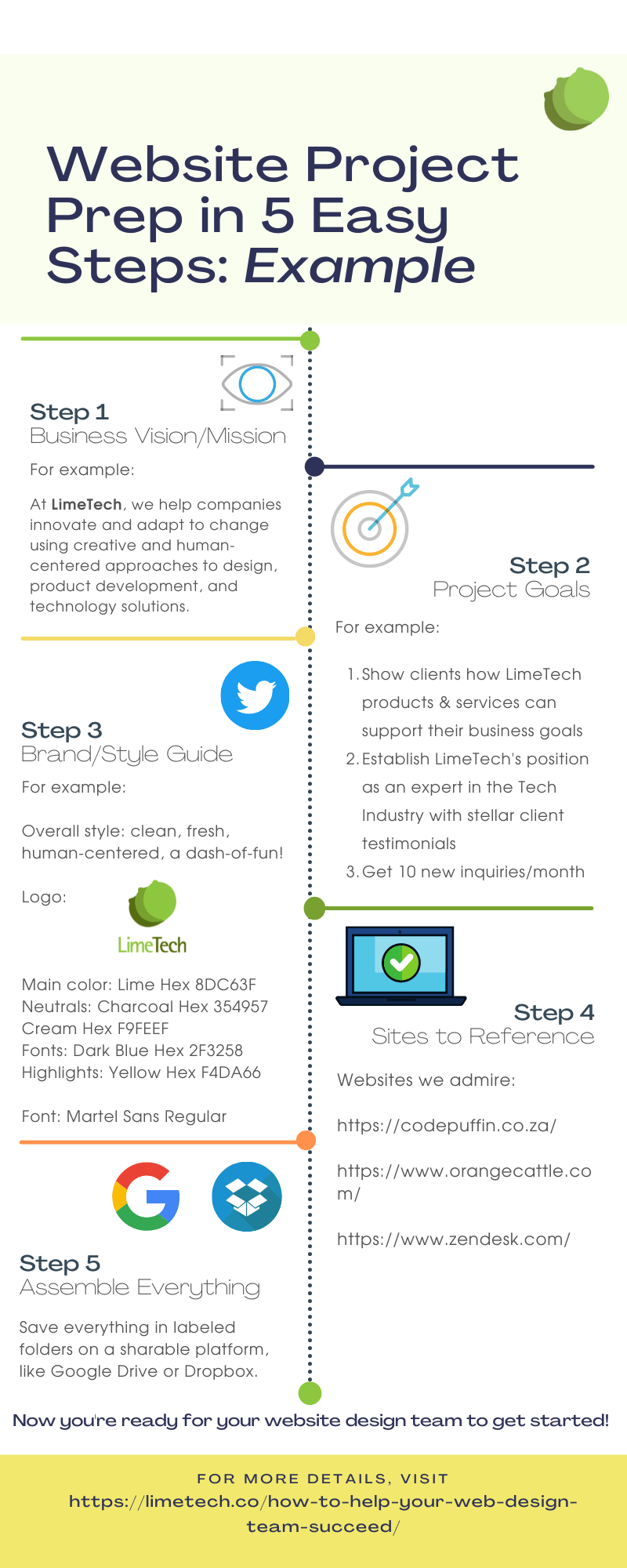 When you're assembling your project team, getting everyone on the same page at the outset is crucial. So go ahead and share this with your team to create an easy website project kickoff!
For a more comprehensive discussion of website project preparations, pop over to this blog post. If you have questions and want to set up a meeting to discuss your web design project, please contact us.
Editor's note* This article was expanded and updated by Addie Kugler-Lunt in 2022.
---
LimeTech is a creative tech company with a focus on app development. We help brands grow their impact by building digital products that please customers and solve business challenges. Our work includes strategy, design, content, and tech planning. Check out our portfolio or reach out to start a conversation about your project.