COVID-19 has brought doubt, change, and instability the world over. The virus has wreaked havoc on our health and wellness—the very foundation from which personal development and prosperity are built. It has also forced businesses we know and love into rapid pivots, abrupt closures, or long periods of stasis. Business leaders and employees alike have been called to assess their values, often embracing an entirely new direction.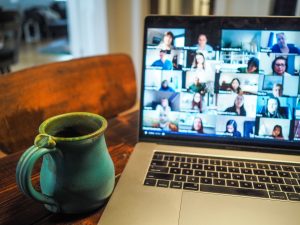 As a tech company with both US and international clients, we've been among the lucky ones. Our business has remained continuous with only some small bumps along the way. We have not been insulated, though.
The past couple years have seen us through a period of deep personal reflection and an assessment of our purpose and overall business model. This is part of a process we initiated in 2018, but which has truly gained momentum in the last year and a half.
The how and the what
The technical nature of our work means that we've always spent a lot of time looking at challenges from the lens of "how" and "what." In the past, we'd host meetings with our clients to document their business objectives. Many of the conversations would be framed in terms of existing problems that were hampering productivity. 
We'd analyze their technical environment and long-term goals and then propose and implement an IT product or solution that could effectively deliver the desired outcome. We'd keep the tenor friendly and fun, but our orientation came from a pure-play IT services approach, channeled through the lenses of analysis, problem-solving, implementation, and delivery. That was the case for our first 13 years in business. 
Massive industry change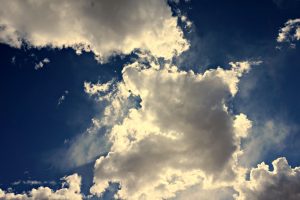 Change began, however, at least five years ago. For some time, we'd helped clients transition to cloud-based IT environments; some of them had also gone fully remote. While this benefited our clients enormously, the outcome was that, operationally speaking, our work had changed. Cloud server environments require less management, and the work was less married to the client's entrepreneurial goals.
We'd also observed the proliferation of the managed services provider (MSP) business model in the IT services industry, a move that, while lucrative for many, was a big step away from the more hands-on, service-oriented model we preferred. We could see that the evolution of IT services was becoming increasingly abstract and sales-oriented, and we were not thrilled about it. 
Early ventures in creative tech

Fortunately, over the years we'd also had the opportunity to implement a range of creative and innovative projects for some of our legacy clients. This began with simple WordPress websites and Filemaker database development, but evolved to include business software and mobile app dev projects. This was the kind of work that resonated with our team, and helped illuminate our new business direction. 
In 2018, LimeTech went fully remote, and we initiated a massive pivot that's been in the works ever since. These changes gained momentum over the course of the COVID-19 pandemic, when industry (and cultural) change validated our instincts.
Navigating LimeTech's vision for 2022
As of 2022, LimeTech will be a product and design-first company. Our work will be delivered in coordination with our sister company, 24Online, in Amman, Jordan. Project management, design direction, and content creation will be the domain of the LimeTech team, while front and backend development will be done by our cohorts overseas. This will enable us to take on more substantial software development projects, and to help our clients innovate in the digital space. 
To match this new orientation, we'll also be unveiling a total rebranding and remake of our website. Yes, this will be an extreme makeover. But change is good, and for us, long overdue. 

In the context of culture change
So, now to the "why." We believe the future of technology is pure creativity and innovation, and we want to take our place fully at the center of that conversation. The challenges wrought by the COVID-19 pandemic, and the threats posed by global warming, have shown us now, more than ever, that our old institutions and legacy ways of doing business are not sustainable. The future demands adaptation, innovation, and new ideas. We have big ideas to contribute. And we believe there's no other way forward.
In the vein of everything old is new again, the zeitgeist we're joining is future-forward, but also involves a return to the original meaning of the very word "technology." The word traces its origins back to Greek philosophy and literally means "the study of an art, skill, or craft." We're looking forward to a growing synthesis of technology with art, design, and invention, and we can't wait to pitch in.
And it should be said, we're not the only ones to propose we're entering a new age of collaboration and accessible creativity. Or that the time has come for a massive rebuild of our work and, perhaps, our lives. So, in the spirit of that, we're going to put up our sail and let the wind propel us in a new direction.
On a personal note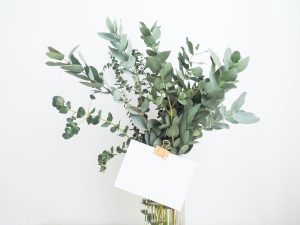 For LimeTech founder Ihssan Abukhalaf and myself, LimeTech's new direction is a return to our roots. It gives us the opportunity to combine our 15+ years in tech with other credentials we hold as creatives and entrepreneurs. Behind the scenes, we've been building up quite a portfolio of new work, and we're looking forward to unveiling it when our new site launches. 
Going forward, LimeTech will continue to offer some of our legacy IT consulting services, but our focus will be on designing and building new products and experiences…and even breaking some rules here and there.
Keep following this blog for updates in the coming weeks. We have a lot in the pipeline and we can't wait to share our new vision with you.
---
LimeTech is a creative tech company with a focus on app development. We help brands grow their impact by building digital products that please customers and solve business challenges. Our work includes strategy, design, content, and tech planning. Check out our portfolio or reach out to start a conversation about your project.