Our monthly series — Fresh Tech — a collection of fun things on the web that sparked our interest with their fresh takes on tech.
This month, we shine some light on outstanding designers, creative ways to nurture remote teams, Dropbox's reimagined workspace, some summer reads you may have missed, and more…take a sip of that freshly iced coffee (next Friday, October 1st is International Coffee Day) and enjoy!
Design
Exciting young leaders in design…all outstanding and super fresh in their approach. Out of the list of 20, here are three original voices that particularly stand out: 
Remote Work
Does your remote team use a #wins channel on Slack? How about a weekly video update from the CEO? There are so many inventive and useful tips in this article on healthy and productive habits from the workplaceless blog.
—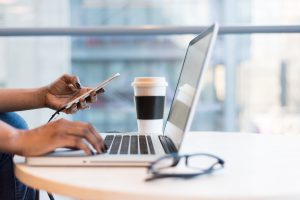 Dropbox has reimagined their offices (now open) as secondary to a primarily virtual workspace —
In some ways, the work that happens in these buildings will be the least important factor; the company is more concerned with building culture and camaraderie. "We've got this mantra about when to come together," Simpson said. "'Keep it special."
Screen-Free Saturdays
In August's Fresh Tech article, we looked at letter sealing techniques from past eras. So when we saw this Fast Company article about a book of letters addressed to future generations, the connection was too strong not to include it this month. Incredible!
—
Now that we've settled into a fall routine, maybe there's time for reading a new book? Don't miss these recommendations that Surface Magazine published back in August. 
Want more? Catch up on last month's Fresh Tech article.
---
LimeTech is a creative tech company with a focus on innovation and adaptive change. We use technical know-how, design skills, and deep experience in entrepreneurship to help companies advance their business goals. Do you need IT planning, mobile app development, web design, or remote work solutions that will take your business to the next level? Get in touch today and find out what we can do for you.