Our monthly series — Fresh Tech — a collection of fun things on the web that sparked our interest with their fresh takes on tech. 
Monthly theme: diversity & creativity. The season of celebration is starting. Let's kick off the festivities by shining a spotlight on some brilliant people doing innovative things.
Women in Tech
Check out this list of 21 Women Entrepreneurs to watch in 2021. We see these women's innovation reaching far beyond just this year.
Design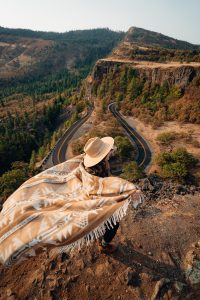 In honor of Native American Heritage Month in the U.S., this interactive Doodle—illustrated by Zuni Pueblo guest artist Mallery Quetawki—celebrates Zuni (A:shiwi) Native American fiber artist, weaver, and potter, the late We:wa (wee-wah).
Creating the various weaving patterns is meditative. Learn about how the interactive "Doodle" was created in this video.
—
Native American designers are finally taking their place in the mainstream design world. These timeless, bold graphic styles, which have been created for hundreds of years, appeal to both traditional and contemporary sensibilities. We're all for celebrating these artisans and encouraging people to support indigenous artisans directly.
—
What do you think of MailChimp's new branding? Also, Mailchimp now has a useful library of Youtube tutorials. 
—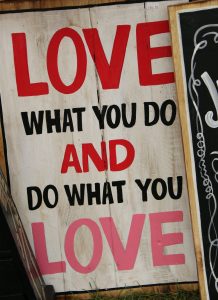 We were intrigued by the sneak peek of the new LoveFrom website in last month's Fresh Tech article. So we're following the news around why Pinterest Cofounder Evan Sharp — the trained architect behind Pinterest's watershed design — is leaving his company to join Jony Ive's highly secretive creative collective, LoveFrom. 
…the essence of design is about tuning everything to have integrity through itself, so if you're building a company, in theory, to manifest design, it's the culture of working there, the way we treat and relate to employees, the way you treat and relate to users. To me, that's what design is. . . . Tuning everything to be in harmony with itself and to be in harmony with your consumer or user.
Remote Work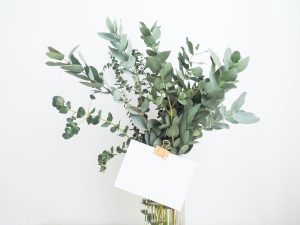 6 Pandemic work habits we should keep:
PROTECTING YOUR WORTH AND WELL-BEING

TRUSTING OUR PROBLEM-SOLVING SKILLS

PRIORITIZING HUMANS
Read the Fast Company article for the other three habits, which we fully support.
—
Retaining employees in the current climate is an issue across industries. This Trello blog article discusses all aspects of creating a place people want to work.  Some of the points include developing your company's culture, using the best communication methods, simplifying management systems, and creating paths for growth. 
Screen-Free Saturdays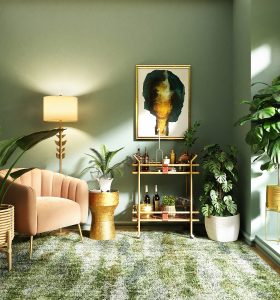 Have you ever considered that rearranging the furnishings in a room of your house has mental health benefits? In the article from Apartment Therapy, the pluses range from a sense of grounding, to more easily embracing change, sparking your creativity and more. November and December are an apt time to shake things up at home before the winter "blahs" set in. 
Books:
We've been looking forward to the publication of Jen Hewett's book, This Long Thread.  It's a celebration of craft and community through stories of creative women of color. It's out now and a perfect gift for any maker.
—
Powell's books shares their curated selection of recommended books for Native American Heritage Month as well as 21 new releases. There are some great gift ideas for all ages, and adults too. 
—
Want more? Catch up on last month's Fresh Tech article.
---
LimeTech is a creative tech company with a focus on innovation and adaptive change. We use technical know-how, design skills, and deep experience in entrepreneurship to help companies advance their business goals. Do you need IT planning, mobile app development, web design, or remote work solutions that will take your business to the next level? Get in touch today and find out what we can do for you.