Validating and mapping your app idea
Got a great idea for a mobile app? Before you start building and coding, you'll want to validate your idea and make sure it's got legs. In today's article, Validating and Mapping Your App Idea, we'll get you started.
We'll cover three major areas:
Determining the viability of your idea and where it will stand in relation to the competition.

Creating user profiles and establishing your target demographic.
Writing user stories and basic user flows.
All of these elements will come together later in your project brief, the document that you'll use to guide your project and communicate your goals to your team.
Take a deeper dive into competitive research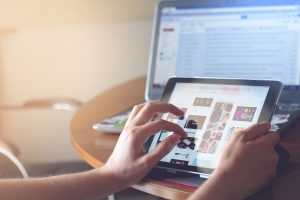 With your initial brainstorming complete, you should have a better idea of what you want to achieve with your new app. Now that you've done some blue-sky thinking, you can roll up your sleeves and start honing in on the specifics. 
Based on your early competitive research, you should be able to write down roughly five potential competitor apps found in the Apple or Google Play app stores. Take time now to examine your competitors a little more carefully. We recommend downloading the products and giving them a whirl. 
Scope out your competition
Trying out the apps of your competitors will give you insights into their strengths and weaknesses, and help you identify any gaps in the market that are not yet being served. Reading customer reviews will also help you understand where your competitors fall short, and how your product may better serve the market. Conducting a classic SWOT analysis may also be valuable at this phase.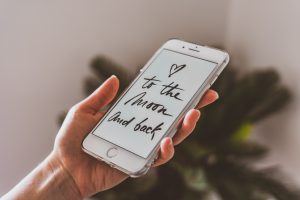 Researching the competitive landscape helps you test whether your unique value proposition (UVP) is truly original. Is another company already achieving what you'd like to do? Are they doing it in a way that is immensely popular and pleasing to their customers?
If that's the case, it's in your best interest to modify your UVP, find unique ways of distinguishing your product, or pivot to a new idea entirely. Being honest about the competitive landscape now–and being willing to adapt–will save you a great deal of time, money, and stress in the long run. 
Whether or not you find products similar to yours, it's still worth your while to understand the competitive landscape. Not only are you protecting yourself from building an app that already exists, this process also helps you understand your competitive advantages and your product-market fit. These will become important elements of your project brief which will help improve your chances of success in the long run.
Conduct early customer research
Now that you've clearly established your market competitors, this is a great time to start testing your assumptions about the market with some early customer research. If you have access to an existing pool of potential users, you have an advantage. For example, if you're building an app for your own business or local community, now is the time to leverage your access and garner insights from these potential users. 
Consider conducting a survey to poll potential users about their interest in your app, any pain points you are trying to address, and potential features you might include. Don't forget to invite them to sign up to be informed when your product is released. It's never too late to build your mailing list. Early adopters will play an important role in your marketing plan. 
This is also a great time to start collecting analytical data about user engagement with your website, survey, or ad campaign. Every bit of information you collect can be useful to your app development process. Demographic, psychographic, and behavioral data will prove invaluable as you seek to make informed decisions throughout your project.
Create customer personas or user personas
Creating customer personas is one of the most important processes of preparing to build a mobile app. A customer persona establishes a detailed, semi-fictional, profile of a person who represents your target user. We recommend creating two or three personas at this stage.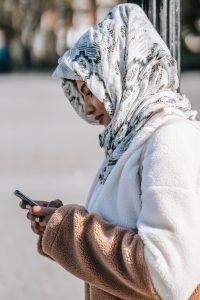 The details of your customer personas are factual and informed by actual user data you have collected. This information could come from any of the sources we mentioned previously, such as competitive analysis, surveys, early market research, ad campaigns, or analytical data (ex. Google Analytics). Your customer personas will be more general to begin with, but as you collect more data they will become more specific. 
You should aim to include most of the following categories in your user persona: name, age, gender, location, income level, marital status, goals/needs, challenges/pain points, and a photo or illustration. For a more extensive user persona, you might also include personality type, associated brands or platforms, and a quote.
Having clear "types" established will guide your decisions around branding, design, product voice, and user flows. We advise creating three different customer personas and getting as specific as possible with details. If you'd like to try creating customer personas for your app idea, use our template to help get you started.
LimeTech User Persona Worksheet
Write up user stories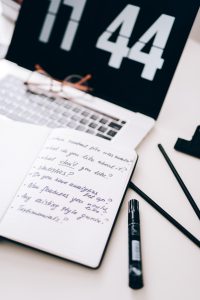 Now that you've established your customer personas, you can create your user stories. User stories are short, informal statements that answer the questions of who, what, and why customers choose to engage with your product or it's particular features. You can create user stories by answering the following:
Who is this product or feature for?
What do they want from this product/feature?
Why is this important?
Try writing a few user stories to match the user personas you've already created.
Create some basic user flows
A user flow is a diagram of the path taken by the user as they engage with your product. This is useful for mapping your app and anticipating user behaviors as they engage with your product.
Your first step is to determine a specific goal for your user as they navigate across your screens or pages. Having an established goal will help you establish a clear path, from entry to resolution.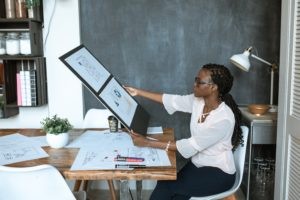 The stations along the way represent the various touch points that occur as users engage with your product. Touch points could include customer logins, form submissions, navigation to a new page, or adding an item into a shopping cart. 
The classic format for a basic user flow is a flowchart. This needs to include a clear entry point, one direction of travel, clean labels for all touch points, and a clear resolution. You can achieve this with a simple sketch, or with a Google Doc or Sheet. Professional developers use tools like FlowMapp, WireFlow, and JustinMind.
Consider that different customers will engage with your product in different ways. In fact, each of your customer types may have more than one user flow. Since you are still in the early stages of your project, your main objective is just to create basic flows to show your team.
Build a timeline and budget for your mobile app development project
This is a good point to think about your budget and project timeline. The cost of a mobile app development project is higher than many entrepreneurs anticipate–ranging anywhere from 15K to 500K.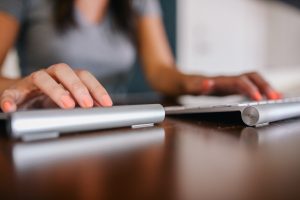 The price is determined by a wide range of factors, including the size and complexity of your app, the scale of your user base, and the team you choose to work with. Teams that are entirely US-based tend to be priced higher than overseas teams, but with 100% overseas teams you can face communication challenges and time zone differentials. A hybrid team like LimeTech, with staff in the US and overseas can give you the best of both worlds.
The timeline for your project will also be determined by the size and complexity of your app and the team you choose to work with. Planning your project carefully, and doing lots of early research, will help keep you on your timeline and improve your chances of success!
Summary of Validating and Mapping Your App Idea
Now that you've done some competitive research, created your user personas, developed a basic user flow, and started on your timeline and budget, you're ready to create a project brief. 
In our next article, we'll cover the mobile app project brief. This is the document you'll reference when you pitch your project to your partners, cohorts, and software development team. Having done your homework, you're now in good shape to start your project on the right foot.
Join us next week, here on the LimeTech blog, for Part 3 in this series. If you're already ahead of the game, and ready to discuss your mobile app idea with us, please reach out and we'll be glad to get the conversation going.
---
LimeTech is a creative tech company with a focus on innovation and adaptive change. We use technical know-how, design skills, and deep experience in entrepreneurship to help companies advance their business goals. Do you need IT planning, mobile app development, web design, or remote work solutions that will take your business to the next level? Get in touch today and find out what we can do for you.