Welcome to the launch of our new monthly series — Fresh Tech — a collection of fun things on the web that sparked our interest with their fresh takes on tech. 
Women's History Month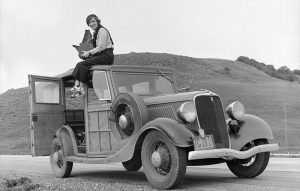 Dorothea Lange was one of the first American documentary photographers. She gained mastery of technical photography skills in her own professional portrait studio in San Francisco. When the Great Depression hit, she took her camera into the streets. Her emotional photos told the stories of people who were voiceless.
Lange's image of the Migrant Mother became an icon. The American Masters documentary, Dorothea Lange: Grab a Hunk of Lightning, is available through PBS and Amazon Prime. It's also available for purchase on iTunes.
A recent Lange exhibition at the Museum of Modern Art, Dorothea Lange: Words & Pictures, 2020. 
—
Savvy money education for women is always in style. Here's a master list of bloggers that focus on Women and Money.
Design
We're wowed by Lisa Congdon's bold design for the upcoming April 2021 cover of Wired magazine. Lisa previewed the cover and gave some context for the design in her Instagram feed.
Green Tech
Sustainability and tech don't have to be in opposition. Consider these strategies for offsetting your tech footprint.
Remote work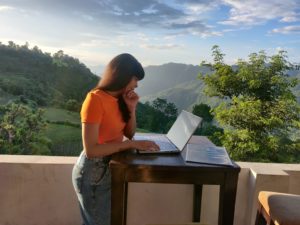 As remote work becomes more widespread, will more companies be initiating "zoom-free Fridays"?
—
Are you dreaming of taking work beyond your current borders? Dominica is making it easier for remote workers.
Screen-Free Saturdays
Have you heard of "social fruit" as a conversation starter? 
—
Remember paper airplanes? They are making a comeback with the aid of an online database — from easy to expert designs are all available with step-by-step instructions and photos. Fun for the whole family!
Photo caption: Dorothea Lange in 1936 holding a Graflex 4×5 camera atop a Ford Model 40 in California, photographed by her assistant Rondal Partridge. Source Wikipedia
---
LimeTech is a creative tech company with a focus on innovation and adaptive change. We use technical know-how, design skills, and deep experience in entrepreneurship to help companies advance their business goals. Do you need IT planning, mobile app development, web design, or remote work solutions that will take your business to the next level? Get in touch today and find out what we can do for you.