What to include in your mobile app marketing plan (and how to not get overwhelmed by the process)
So, you've ventured into the process of building a new mobile app. And you're here because you've realized you need mobile app marketing plan. Good thinking, but you'd better hustle. Remember this Chinese proverb?
The best time to plant a fruit tree was twenty years ago. The second best time is now.
And so it is for marketing. 
The sooner you activate your marketing machine, the better your chances are of getting traction when you launch your product. As with all things in life, planning pays. So, let's talk about how to strategize and develop your mobile app marketing plan so you can target your efforts without getting overwhelmed.
Do the prep work to create a strong plan
A bit of prep work is necessary to create a strong mobile app marketing plan. Start by referring back to the early stages of your mobile app product planning— when you were doing market research, working on your concept and validating your idea. Your effort in creating user profiles, mapping your idea, and honing your unique value proposition (UVP) will come in handy now. 
Know your target customer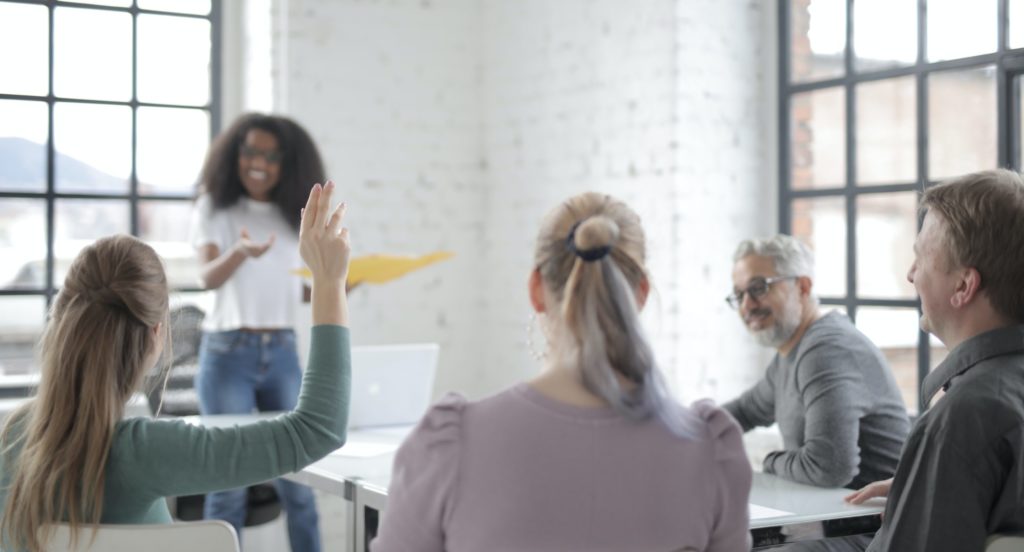 If you did the early work, you have user profiles, or at least a clear target customer. Knowing the demographics, habits, and preferences of your typical users will help you determine where and how to direct your marketing efforts. It may be obvious, but it needs to be said: a teenage gamer has different tastes from a 50-something business owner. Your strategy will reflect an understanding of the unique habits and interests of your target user.
Know which needs you're serving
Knowing the needs your app serves goes hand-in-hand with your unique value proposition (UVP), or unique selling proposition (USP). A strong UVP will clearly state how your product or service benefits your customer. You can use this to create a pitch or to inform your ad copy once you start creating campaigns as part of your mobile app marketing plan.
Know your competitors
Your early competitive research helped you plan and develop a product that is easily distinguishable from the competition. Taking a deeper dive into your competitive research at this stage will help you study the marketing strategy of your competitors and hone your own strategy accordingly.
Have an app monetization plan
You have some choices to make when it comes to app monetization. Popular options include the fremium model, subscriptions, in-app purchases, and in-app advertising. We'll explore this topic more in a future article.
Establish your timeline
Start marketing as soon as possible and at least 2-3 months before launch. Create milestones for your marketing plan, working backwards from your release date.

Consider the 4 P's
Product, price, place, and promotion–these four factors, informed by your understanding of your target customer and the need you're serving, can help you decide what to include in a marketing campaign. 
Strategy and implementation
There are three major stages involved in acquiring and keeping a customer:
1) Awareness and recognition
2) Acquisition
3) Retention
These stages won't always be separate–they may happen concurrently–but it helps to consider what stage your prospect or customer is in. 

Stage 1: Awareness and recognition
During this first stage, your goal is to get your product on your prospective customer's radar. This is a very important step in establishing brand recognition. This process may require multiple touch points before your prospect is willing or interested in engaging with you. Since this is the top of your sales funnel, you'll be casting your net wide.
Website or landing page
Your website is where you'll showcase your brand and make your pitch. You may include an explainer video (see below). Most importantly, invite prospects to get on board by downloading the product and/or submitting their email addresses to stay informed. If you're going for SEO and search rankings, you'll need a strategy for generating new content, whether through blogging or page creation.
Email marketing
As you build your email list, you'll need a plan for email marketing. Things to consider: brand voice, frequency of publication, and sources of visual content. Will you be creating original visuals or using stock images or illustrations? Do you need to hire content writers or will you be writing newsletters yourself?
Many companies automate the email component of their app marketing plan using platforms like MailChimp, Active Campaign, etc. This allows your team to pre-load email campaigns and sync your existing mailing list contacts from launch day. This article from PC Mag compares some of the best email marketing platforms available.
Social media
Consider which social media platforms are most relevant to your community and build content that's specific to that world. Establish social media accounts for your new app and create a schedule to build content and engage with prospective customers. Create a list of popular hashtags in your industry and integrate them in your posts.
As with email marketing, automating social media posts is a helpful time saver. Depending on various factors like your budget, time, number of contacts, there are all-in-one sales and marketing solutions like HubSpot or social-media focused apps like Hootsuite or Later.  
Demo or promo video
A strong demo video will go a long way to demonstrate and get people excited about  your product. Biteable or Animaker are popular platforms for this kind of content creation. There are many agencies that specialize in this kind of work.
Media strategy
Identify local, industry, and niche-related journalists and bloggers who may be willing to cover your product. Plan your outreach to coordinate with your product release date and take full advantage of the opportunity to create a splash. 
Press release and/or press kit
What will you do if a tech journalist wants to speak with you about your new app? You'll want to have a press kit or at least a press release so that the facts about your product are accurate and timely.
Influencers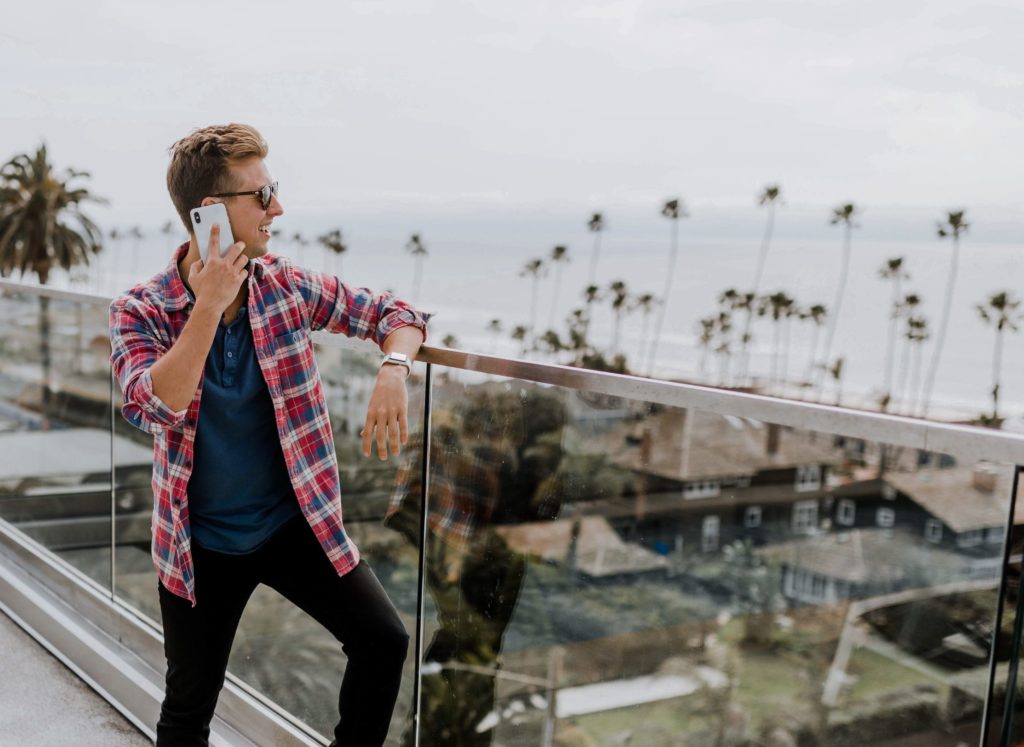 Influencer marketing will improve customer awareness of your new product. Research and find social media accounts with large followings and good engagement in your niche. Reach out to inquire if they do partnerships, and confirm your values are compatible.
Finding the right influencer partners can take serious effort, but it can pay off. A few positive words from the right influencer can go a long way to raising your credibility. 
Submit to app review websites
Start building a list of app-review websites early. This spreadsheet by BuildFire has a great list you'll want to consider. Each site will have unique submission criteria, so you'll want to plan the submission process accordingly.
Web and mobile advertising
You have about a zillion options for running online ads. You can place paid ads in your preferred app store, on social media platforms, and through Google Ads.
Remarketing can be a great way to bring customers back to your website once they've visited. In-app advertising is another option that gives you an unprecedented level of personalization and customization and can be one of the most worthwhile channels to pursue when it comes to customer acquisition. 
Contests and giveaways
Start generating some buzz by running contests or giveaways on social media. This article by HubSpot gives some great advice on how to run successful contests on various platforms. At the conclusion of your contest, be sure to announce the winners to your community.
Stage 2: Acquisition
The acquisition stage is when customers take action and install your mobile app. Your previous efforts at awareness and recognition should focus on funneling prospects into specific acquisition sites, such as your landing pages or your listing in app stores. This is the stage when your funnel narrows.
App store optimization (ASO)
There are a number of ways to approach app store optimization. For starters, attract users with a clear, compelling app description, a distinctive app icon, and high-quality screenshots. Not unlike search engine optimization (SEO), ASO goes much deeper. This article by Semrush covers the many ranking factors, and how to use keywords to optimize your app.

User acquisition companies
If you have the budget to hire a service provider, it can be worthwhile to hire a user acquisition company. These specialists will apply techniques to help your listing get found and help you increase app installations.
App install ads
App install ads allow customers to install your app directly from the ad. They can be one of the fastest, most frictionless way of getting customers on board. This article from CleverTap gives some great examples of these types of ads.
Stage 3: Retention
Customer retention. Keeping your customers happy and engaged will be an integral part of your work. Focus on improving your product, tracking uninstalls, and providing good support.
Customer engagement will also extend your reach. Consider push notifications and promotions to close the loop. Closely monitor and respond to online reviews as they appear.
Tracking and testing. Careful tracking and testing of all aspects of your marketing plan will improve your long-term performance. Watch your metrics, conduct A/B testing where necessary, and hone in on your best advertisements and landing pages. Gathering accurate information will inform your ongoing plans and avoid wasted time and resources.
Stay on task for the win
In this article we've included a wide range of elements that you could include in your mobile app marketing plan. Trying to be successful in every single channel is a recipe for overwhelm. Instead, choose what's relevant to your target audience and go in strong.
Introducing a new product to the market is a challenge but you'll find the effort is also extraordinarily rewarding. Go for it!
—
Editor's note* This article was expanded and updated by Addie Kugler-Lunt in 2022.
---
LimeTech is a creative tech company with a focus on app development. We help brands grow their impact by building digital products that please customers and solve business challenges. Our work includes strategy, design, content, and tech planning. Check out our portfolio or reach out to start a conversation about your project.