Creating your app monetization strategy
So you've got a great idea for an app and you've done some planning. Now it's time to think about revenue. How will you generate income from your venture? The good news is there are lots of methods for creating your app monetization strategy. Let's talk about some of your options.
Classic models for monetizing your mobile app
We'll start by discussing some of the classic monetization models. Individually, each of these is a strategy of its own, but many app creators choose to pair methods together. We'll talk about pairing strategies later.
1. The freemium model
The freemium model is just as it sounds: customers get to download and use your app for free. This can be a great way to attract and even retain new users. Freemium apps are commonly paired with another app monetization strategy or model.
2. The premium model: also known as paid apps
Paid apps, also called premium apps, involve a one-time purchase at the time of download. The typical price is under two dollars, but specialized apps are sometimes higher. 
3. In-app advertising
In the case of in-app advertising, revenue comes from selling ad space and placing ads within the application. Two types of in-app advertising include interstitials  — full-screen splash pages or pop-up ads designed to give maximum impact. And banner ads which scroll across the bottom of the screen. Banner ads are a good opportunity to build a newsletter list or re-market to your existing audience with special offers or other related products. When executed poorly, in-app advertising can create a negative customer experience, so this method should be applied carefully.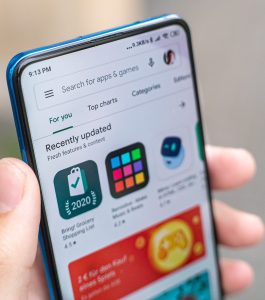 4. Subscriptions
Subscriptions are an increasingly popular source of app revenue. The recurring payments of app subscriptions provide app developers a more reliable source of income in an often-unstable market. Payments are made through the relevant app store, and are typically on a month-by-month basis. 
Some companies incentivize long-term subscriptions by offering a discount for customers who commit to six months, or a year. Netflix is a well-known subscription app. Tinder and Minecraft are popular apps that offer paid subscriptions as well as a freemium option.
5. In-app purchases
Offering in-app purchases is a popular source of revenue–especially among game developers. Common in-app purchases for games include app currency, power-ups, and unlocking new levels. But in-app purchases are not limited to just gaming apps: social networking sites, like TikTok, as well as dating and entertainment apps, also use in-app purchases as key to their monetization strategy.
Popular app monetization strategies: combinations
Your app monetization strategy will depend on a range of factors, including the type of app, your target user demographic, and the methods of your competitors. Successful strategies often involve pairing the methods we covered above.
1. Freemium with in-app advertising
The best-known monetization strategy is a free version interspersed with in-app advertising, most commonly banner ads. Users are accustomed to this format, but they may dislike the ads, so aiming for highly personalized, targeted ads is the best approach whenever possible.
2. Freemium with in-app advertising and premium upgrade
Another popular monetization strategy is to hook customers with a freemium version that has limited features. You may choose to monetize your free app with advertising. Leading with a free version is a good way to introduce users to your product. You can then tempt them with additional features available through the upgraded version. YouTube is the classic example of this approach.
3. Subscription with a free trial
Another way to introduce users to your subscription app is to offer a 30-day free trial. With this method, they can give your product a whirl before committing long-term. Netflix and Hulu are popular apps that offer free 30-day trials.
4. Sponsors and partnerships
Apps can benefit from partnerships with other brands in many ways. Content placement, brand mentions, and cross promotions are a few of the methods that are most commonly used. One of the biggest challenges can be finding a compatible brand. Chartboost is one platform you can use to implement this strategy.
5. White labeling your app
White labeling is a great option for established apps with clean code and some proven popularity. Using this approach, you sell your app to companies or institutions, often customizing and rebranding it for the particular client's needs. The prototypical buyer is a company that prefers not to expend the resources necessary to build an app from scratch. 
6. Holistic approach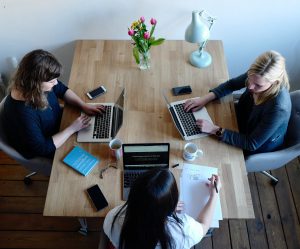 The best overall app monetization strategy for improving your mobile app revenue is to carefully study user behaviors and develop your app accordingly. When your app pleases your customers, your app venture will gain a loyal following.
We've only reached the tip of the iceberg when it comes to app monetization strategies. All of these methods can be modified and/or combined to create a successful app monetization formula. Once you're familiar with proven success models, you'll have a lot of leeway to experiment and innovate as you go. 
—
Editor's note: Addie Kugler-Lunt expanded and updated this article in June 2022.
---
LimeTech is a creative tech company with a focus on app development. We help brands grow their impact by building digital products that please customers and solve business challenges. Our work includes strategy, design, content, and tech planning. Check out our portfolio or reach out to start a conversation about your project.