5 reasons to start your app project with a prototype
You're a savvy entrepreneur, right? So starting your app project with a low-stakes prototype just makes sense. Prototyping is the ultimate way to explore and test your app idea without wasting money and time. This will help you build a more focused product.
App prototyping typically has four stages: paper prototype, wireframe, low-fidelity prototype, and high-fidelity prototype. You can enter the process at any stage, but they're often taken in order. Our article "The four stages of app prototyping" delves into this topic more.
Now, let's talk about why starting with a prototype is a great idea.
Here are the top 5 reasons to start your app project with a prototype:
1. Save money by avoiding costly mistakes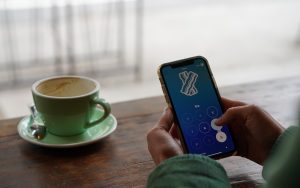 Create a prototype early on to decide whether your idea has legs. Use the prototype to eliminate unnecessary features, and avoid needless time spent during later stages, such as quality assurance.
2. Streamline your design process
Building a prototype of your app can help determine the direction you should take with the product design. You can even test a few variations of the user flow before committing to one. 
3. Conduct early user testing to get insights
Get your product in the hands of users as soon as possible. Early testing will help determine whether users will embrace your idea, which features appeal, and how you should structure your screens. Collect user feedback on features, layouts, and user flows to ensure your product is on-point.
4. Clarify your target customer and value proposition
The two most important questions you need to answer early on are "Who is your target customer?" and "What is your value proposition?" Another way to put this is "What problem are you solving?"
Your answers to these questions will inform every stage of product design, development, and marketing. When you test your assumptions through the prototyping process, you'll discover whether your answers are based in reality and whether to reassess your approach.
5. Demonstrate your product to investors and stakeholders
Do you need to raise funds, recruit developers, and hire an agency? As they say, a picture is worth a thousand words. An interactive picture is even better. With a high-fidelity, interactive prototype in hand, you can demonstrate the value of your product, build your team, and attract funding.
In summary
When you start your app project with a prototype, you've taken the first, savvy step on your product development journey. If you're interested in exploring your app idea by building a prototype, we're happy to give you a hand. We enjoy working with entrepreneurs on their new ideas, and we'd love to discuss how we can help bring your idea to fruition.
---
LimeTech is a creative tech company with a focus on innovation and adaptive change. We use technical know-how, design skills, and deep experience in entrepreneurship to help companies advance their business goals. Our specialties include mobile app development, website design, technology planning, and remote work solutions.